Beyond National Borders and Religious Boundaries
Sufia Mendez Uddin of Connecticut College talks on "Beyond National Borders and Religious Boundaries: Muslim and Hindu Veneration of Bonbibi."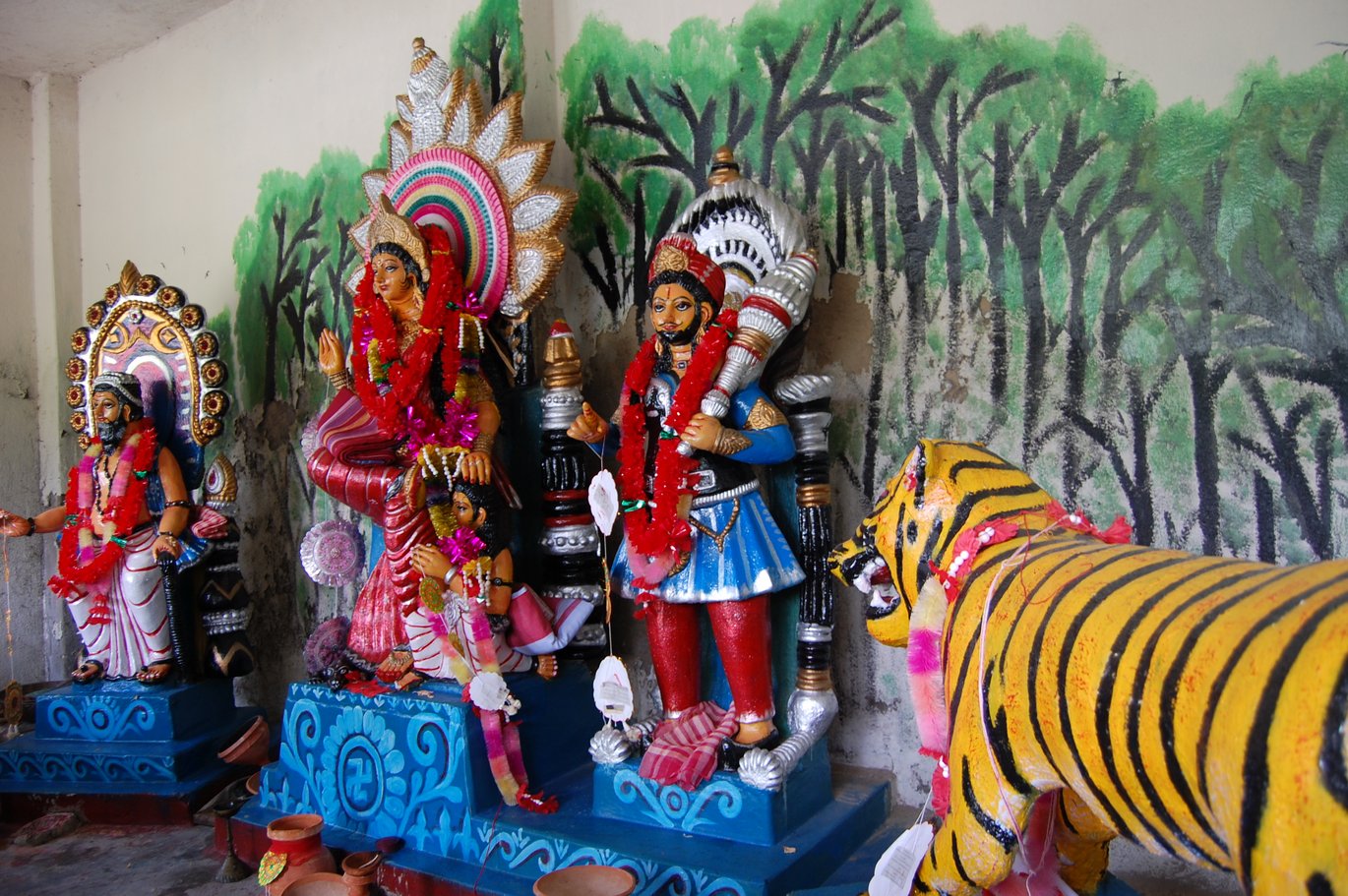 Info about event
Time
Thursday 14 March 2013,
at 09:15 - 11:00
Location
Aarhus University, Nobel Campus, building 1467, room 215
Sufia Mendez Uddin will explore spaces of convergence of religious life in the mangrove forest in West Bengal and Bangladesh, showing how Muslim and Hindu communities attempt to create meaning and function that is in line with their own worldview and their common natural environment. Muslims and Hindus both pray seeking protection from Bonbibi, known as the daughter of a Meccan man named Ibrahim who was born in the forest and after visiting the grave of the Prophet Muhammad was commanded by Allah to return to provide protection to the people of the forest. Both Muslims and Hindus bestow gifts on Bonbibi, visit shrines to her, and ritually recite the Jaharnama, the epic poem of Bonbibi. Muslims and Hindus also share ritual specialists known as fakirs and gunins who keep men safe in the forest with their Arabic mantras associated with Bonbibi. During her paper, Dr. Uddin will challenge theories of religious difference that do not reflect the transcending nature of regional culture, and will also discuss some of the challenges posed by transnationalist Muslim efforts to homogenize practice and belief.
---
Sufia Mendez Uddin is associate professor of Religious Studies at Connecticut College. Her research focuses on constructions of Bengali-Muslim religious community from the colonial to the contemporary period and on the many Bengali expressions of Islam. Her Constructing Bangladesh: Religion, Ethnicity, and Language in an Islamic Nation was published by UNC Press in 2006. Other publications include: "Mystical Journey or Misogynist Assault?: Al-Qushayri's Interpretation of Zulaikha's Attempted Seduction of Yusuf" in the Journal of Islamic Studies; "In the Company of Pirs: Making Vows, Seeking Favors at Bangladeshi Sufi Shrines" in Dealing with Deities: The Ritual Vow in South Asia; and "Beyond National Borders and Religious Boundaries" forthcoming in Engaging South Asian Religions: Boundaries, Appropriations, and Resistances.