Workshop
Modern subjectivity formation - An analytical strategy to explore Islamic modernities?
ICSRU workshop with Dietrich Jung
Info about event
Time
Thursday 8 September 2016,
at 15:00 - 17:00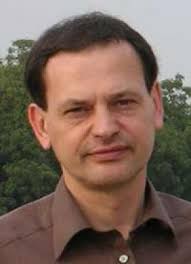 In the field of Islamic studies there is a long history of scholarship emphasizing the unique features of Islam. This is no doubt true for the orientalist tradition, but it applies equally to a large part to contemporary critical research in the field, representing Muslim often as "conscripts of Western modernity," rather than an intrinsic part of global modernity. This presentation will question this approach of defining Islamic modernities as fundamentally different from the West. Theoretically taking its point of departure in Foucault's concept of subjectivity, it elaborates on modern subjectivity formation as an analytical strategy to explore Islamic modernities. Illustrated by first results of the Modern Muslim Subjectivities Project it argues to see Islamic modernities as semantic variations over common themes, rather than an alterity to the West.
Dietrich Jung is a Professor and Head of Department at the Center for Contemporary Middle East Studies, University of Southern Denmark. He holds a MA in Political Science and Islamic Studies, as well as a Ph.D. from the Faculty of Philosophy and Social Sciences, University of Hamburg, Germany. Currently he is conducting the Modern Muslim Subjectivities Project that received funding from FKK and VELUX Foundation.